Aerial Video and Photo Platform
the "Depron Dragon"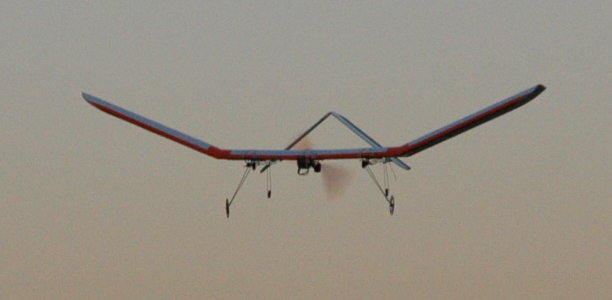 OBJECTIVE: I wanted a simple to build, easy to fly lightweight, low cost platform to install my wireless video and digital camera on. Eventually I want it to be autonomous with GPS tracking and auto point-to-point return capabilities.
Click on any of the thumbnails to ENLARGE.
| | | | | |
| --- | --- | --- | --- | --- |
| Here is the whole rig as I had it with my Olympus D-40 - about 45 ounces AUW It's now down to 38.9 oz. | | Here is a bit closer up on how the video cam/transmitter and digital cameras are mounted. | | You can see my simple PVC pipe receiver antenna mount. |
Here are some aerial photos I've taken - check them out HERE

VIDEO CLIPS! - some hosted here, other's I've posted on www.putfile.com to save my bandwidth!

Misc. video clips:
2006 Sea Otter Classic MT bike races
Local MT bike races at Prairie City
Forest Hill Bridge and Turkey Vulture swooping.
Close fly by of a Mexican naval Bell Huey helicopter.
Eddie Murphy's old house - Folsom Lake.
Fly over of rowers on Lake Natoma, CA. and aborted landing!
Air to air with a Paramotor glider
Fly by of roofers at work

Video of lakes and water:
Flyby of the "3 bridges" of Folsom, CA after winter storm
Take off, 180 pan and landing at Lake Tahoe, CA
Take off, cruise and landing at Lake Natoma.
Take off and landing at Richmond Marina, SF Bay area California

Hobie Tiger Worlds:
Hobie Tiger Worlds - Mast top buzz
Hobie Tiger Worlds - Regatta day fly by

The birds just love us!
"Following" a Seagull - he followed me first!
Low pass on the American River and Seagull swarm
Fly by of a Turkey Vulture

Other and misc. stuff:
Hand launch and in flight spar failure!
UAV take Off and (catch) landing.
Media recording test: mini DV vs. SD card

You can check out the threads on this project on the RC Groups discussion forum here:
Construction and layout
Camera configuration


Home